Cohort 4 (August - November 2015)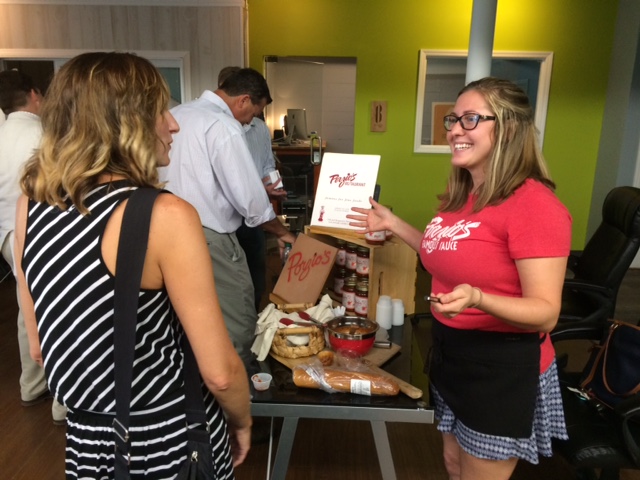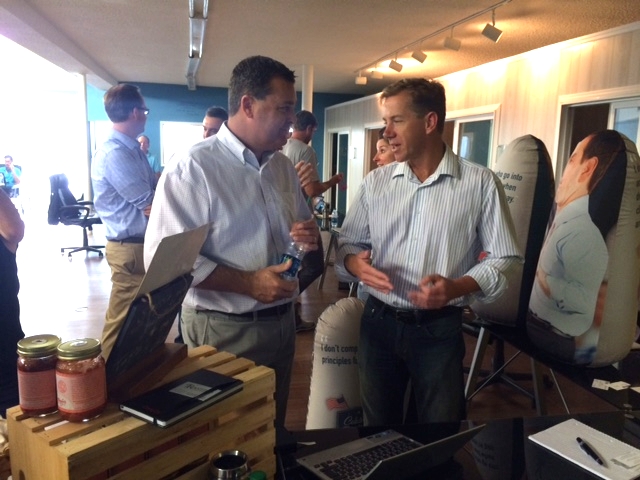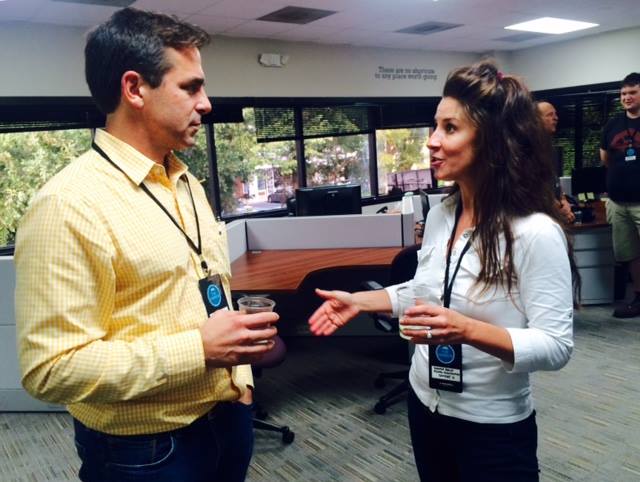 Scrubzone is an automated Hand Hygiene machine that sterilizes hands through the combination of anti bacterial soap, water, ultraviolet light and their specially designed bristle brush. Designed to save businesses money through water, soap and time in any industry where hand washing and sanitization is important or a necessity. Scrubzone is a revolutionary product that is changing hand hygiene through the way the world washes their hands.
Founders: Sean Burger, Frits Burger & Hans Westhof
Email: sean@scrubzoneusa.com , frits@scrubzone.co.za
Phone: +1 561 972 1798
Website: www.scrubzoneusa.com
HomeTrackr Home History Reports take the mystery out of buying an existing home. Information transparency in the home buying process is key to helping consumers make more informed decisions. HomeTrackr's mission is to provide home buyers, sellers, and real estate professionals with easy access to critical information about the history of a home.
Founder: Rich Estes
Email: rich@hometrackr.com
Phone: (202) 643-1850
Website: https://www.hometrackr.com/
Facebook: www.facebook.com/Hometrackr
Twitter: @HomeTrackR
harborGood is the sharing economy marketplace that scales philanthropy, benefiting causes that matter. Individuals support their favorite cause by donating in-kind goods, services and rentals for sale through the market. They also support their cause as buyers in the market, providing much needed cash to worthy non-profits around the world.
Founders: Hildy Teegen & David Adoff
Email: hildy@harborgood.com / david@harborgood.com
Phone: (803) 337-6326
Website: www.harborgood.com
Ravi is simply the most efficient and easy way for sports organizations to enter and report injuries. It allows trainers and coaches to record and follow treatments and athlete healing, and allows athletes and their families to participate in their own rehabilitation, keeping themselves safe and getting them back on the field more quickly. Ravi tracks the incidence of specific injuries between sports, locations, age and gender, providing sports organizations and medical professionals the crucial data they need to help provide a safe environment for athletes.
Founders: Justin Hudd, Chris Kestner, Ryan Davis & Steph Emge
Email: justin@ravihealth.com, chris@ravihealth.com
Website: https://ravihealth.com
Facebook: Click here
Twitter: @HealthRavi
Porzio's LLC is a local manufacturer of fresh made pizza and pasta sauce from the Porzio family who came over from Naples, Italy in 1895 and started the first pizzeria in Savannah, Georgia. Their sauce is handcrafted with all natural ingredients that do not contain any added sugars or preservatives for a fresh authentic flavor that is naturally gluten free. You can find them in farmers markets, online and in specialty shops all over the Lowcountry.
Founder: Maureen Porzio
Email: mkporzio@porzios.com
Phone: 912.713.8833
Website: http://lovethepie.com
Facebook: https://www.facebook.com/Porzios
Twitter: @porziosauce
GenHart Software developed SpeedyAdd to help serviced based businesses reduce no-shows, build client retention through text reminders and cost effective marketing capabilities. Reconnect with past clients through recurring followup campaigns, build targeted reminders with custom text messages, and incentivize clients with special offers. Improve the way you engage with your clients and scheduling efficiencies by signing up for SpeedyAdd.
Founders: Chris Gentry & Jim Hart
Email: Chris@genhartsoftware.com, jim@genhartsoftware.com
Phone: 843.693.2029
Website: https://speedyaddreminder.com
Facebook: Click here
Twitter: @speedyadd
Bonk Fit is a custom pop-up inflatable for fun, fitness, sports, and promotion. It's the rock 'em sock 'em sand-weighted punching bag you remember from childhood and so much more. This high performance inflatable is made from polyurethane (not PVC). Plus, there's a form-fitting fabric cover (a.k.a skin) to slip overtop. The skin is customizable using any high-quality image like say … a favorite picture from your smartphone for the perfect gag gift, your youth sports team for engaging training drills, and your brand message for the ultimate custom signage people can't resist! Bonk Fit is SC-made and woman-owned.
Founder: Donna Brin
Email: donna@bonkfit.com
Phone: 866-639-1430
Website: www.bonkfit.com
Facebook: www.facebook.com/bonkfit/
Twitter: @bonkfit
Instagram: bonkfit
Youtube: bonkfit