Cohort 3 (Jan-April 2015)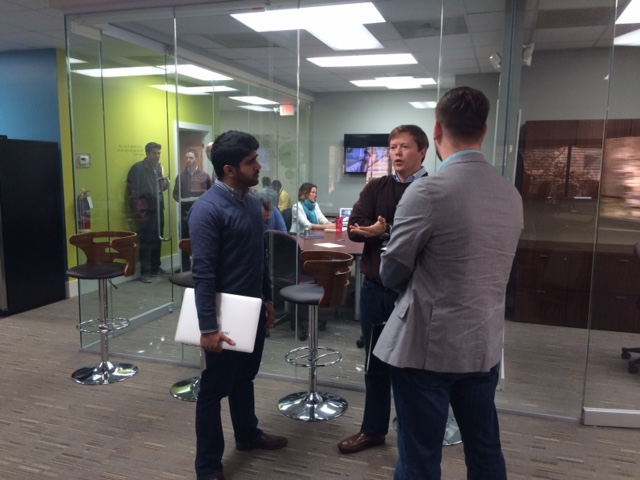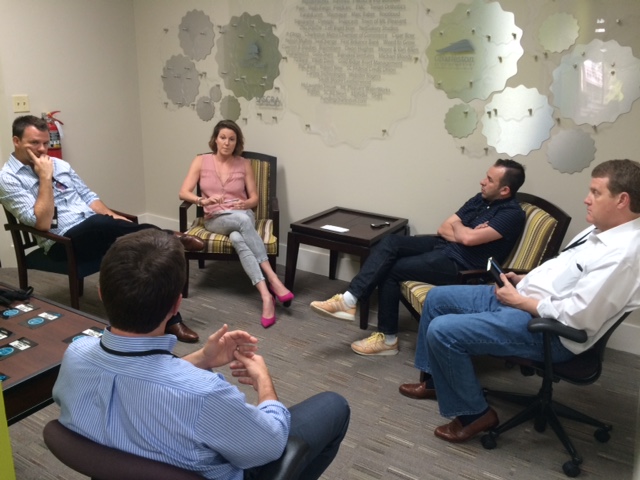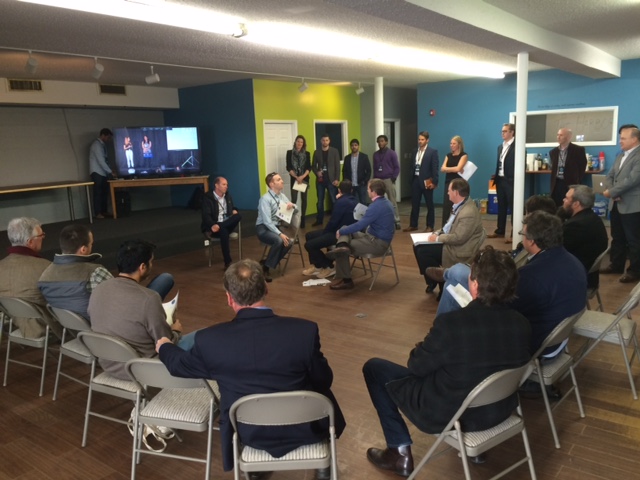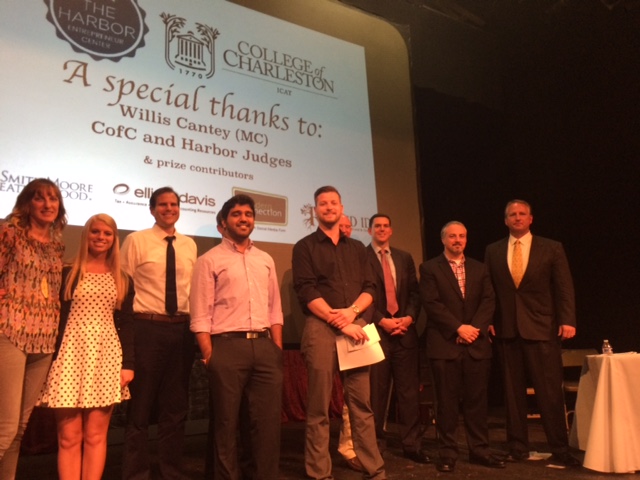 BandDEK is an online platform that helps bands get their sheet music organized.
By rethinking how we store sheet music, we can search, transpose, reorder, and scroll
in a way that PDFs and paper never will. We're taking sheet music into the digital age.
Founder: Weston Catron
Email: wcatron@catrondevelopment.com
Phone: 864-607-7109
Website: www.banddek.com
Facebook: https://www.facebook.com/BandDEKapp
Twitter: @BandDEK
Play together and stay together with Group Travel, the private, secure, and
affordable people-to-people connection for smartphones. This innovative app was
designed to keep friends and family safe and in touch wherever they go. Group
Travel effortlessly links two or more members of senior citizen, family, church, teen
or kid groups – all with simple set-up and operation easy enough for an eight-year-old.
Founder: Neill Browning
Email: nbrowning@lightbulbcorporation.com
Phone: 843-324-2466
Website: www.lightbulbcorporation.com
Twitter: @lightbulb_corp
Tumblr: grouptravelblog
Teamphoria is employee engagement software that builds and measures an
engaged workforce and company culture. It's the first software platform to
provide real-time employee engagement metrics and allow organizations to
monitor and boost culture organization-wide. Features focus on increasing
recognition, improving communication, capturing feedback, and enhancing
performance to help companies be happier, more successful, and more productive.
Founders: Andrew Strickland and Prashant Katwa
Email: info@teamphoria.com
Phone: 843-367-0729
Website: www.teamphoria.com
Facebook: http://www.facebook.com/teamphoria
Twitter: @Teamphoria
Discover and book your perfect fishing charter anywhere. OpenAngler enables
users to see which charter companies have available dates, select a charter
based on location, type, or verified trip reviews, and easily book a reservation.
Guides and charter operators are able to advertise trips, manage availability, and
accept payment online and in one location- absolutely free. Whether at home or on
the water, OpenAngler is available online or with any mobile device.
Founder: Alicia Aloe
Email: info@openangler.com
Phone: 843-819-3456
Website: www.openangler.com
Twitter: @OpenAngler
GatherYoga.com is the digital yoga lifestyle brand where practice meets daily
life. Not only is yoga a mindset, it is a way of life, and our chief mission is to inspire: we feature the best of yoga travel, food, and trends, all sourced from the Gather global community. From hand-crafted guides and articles to featured events, Gather is the
portal to get curious and share.
Founder: Natalie Halt and Alesha Prosperini Cumpton
Email: natalie@gatheryoga.com
Phone: 843-749-2128
Website: www.gatheryoga.com
Facebook: https://www.facebook.com/GatherYoga
Twitter: @GatherYoga
Instagram: @gatheryogacollective
MZ7 Smart Power Station by planetMarz Multimedia, LLC
Musicians, public speakers, and MC's reading music or notes from a digital tablet will
never have to worry about losing power during a performance or presentation again,
thanks to the MZ7 Smart Power Station developed by planetMarz Multimedia, LLC. The MZ7 Smart Power Station is a digital device compatible stand that allows its users
to charge their digital devices through embodied USB ports via rechargeable lithium
battery power bank(s). A built-in surge protector with a retractable cord also serves as the base of the stand, providing a quick and clean set-up with power right at your finger tips.
Founder: Patrick Marzett
Email: patrickmarzett@gmail.com
Phone: 803-397-0900
Twitter: @pmarzmultimedia
Instagram: @planetmarz7
Throw away the key fobs, and download the future. Sequr has created a next generation access management solution by turning everyone's phone into their personal key card. Our proprietary software solution is eliminating the headache of keeping track of key fobs, key cards and keys while empowering property managers with beautiful, intuitive access management tools. What are you waiting for? Sequr your space with the future of access management.
Founders: Michael Maxsenti & Andrew Eddy
Email: mike@yoursequr.com / andrew@yoursequr.com
Phone: 949-233-7972
Website: http://yoursequr.com/
Facebook: https://www.facebook.com/sequrapp
Twitter: @sequrapp
Instagram: sequrapp
CheckScout allows management and auditors to collaborate on process CHECKS to quickly ensure that work is being done correctly. Use this mobile app n your organization o push out specific CHECKS to SCOUTS, who capture ext, voice memos, photo, and video, as evidence of what's really going on in our operations.
Founders: Jim Thompson and Vic Boudolf
Email: info@complianceplus.co
Phone: 843.469.8279
Facebook: https://www.facebook.com/checkscout