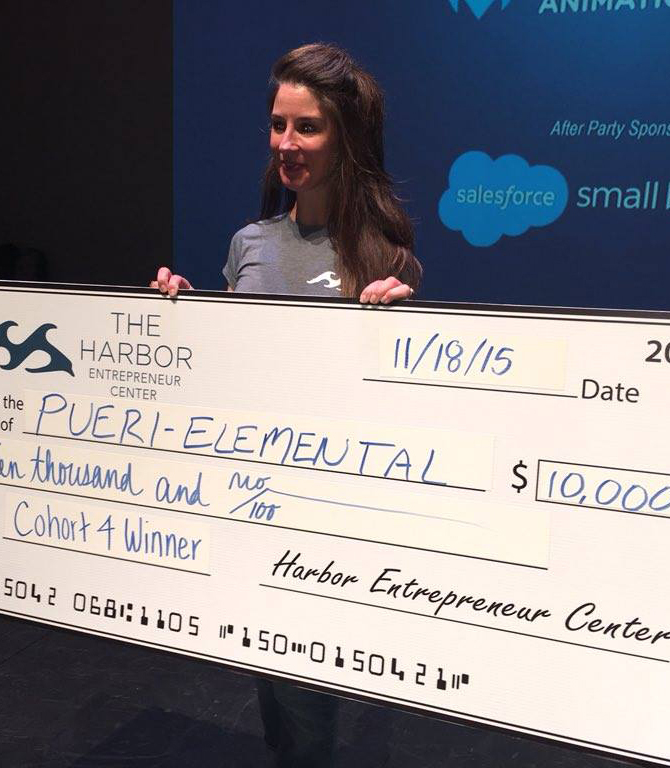 "When it comes to supporting early-stage companies there are loads of startup business accelerators that talk a good game, but The Harbor is the real deal. This 14-week program in Charleston was an intense and immersive education that made a significant difference in my manufacturing business. As part of Cohort 4, I commuted over two hours from Myrtle Beach to participate in learning sessions and mentor meetings! We've seen a 300% increase in revenue, which has been pretty remarkable. The Harbor is clearly poised to meaningfully improve the odds of success for startups. And, I'm proud to be a graduate."
- Donna Lynn Salvatore-Brin, Founder and CEO of Bonk Fit
The Harbor Accelerator is a business accelerator program designed with the entrepreneur in mind. We have one goal: support the growth of scalable business in the Charleston region. Each participating startup is provided tremendous resources and support to grow rapidly, test the market quickly, and become viable.
You'll be executing a business, not writing a plan. Our program is designed to introduce high-impact business concepts to an intense curriculum led by successful mentor entrepreneurs. These mentors will walk side-by-side with your startup throughout the 14-week program to keep you focused on the critical elements needed to grow your business. At the end of the program, we expect each company to know what their next step is and we introduce participants to possible capital sources to help you grow.
We make our selection through the lens of Innovation, Scalability, and ability to execute
Details
The Harbor Accelerator's selection process depends entirely on the individual or team's commitment to success and basic business concepts. We are sector agnostic and open to any great idea regardless of the industry sector. Certain industries are natural fits to the Charleston region and our unique core competencies. Those industries include: Digital, Advanced Security, Aerospace, Healthcare, and Food/Tourism. However, be clear, regardless of the business sector…there are three things we look for when evaluating a startup: innovation, scalability, and the team's ability to execute.
Application & Process:
Submit the online application

Attend a 30 minute interview with the Lead Mentor, Director, and 1 or 2 Mentors

Within 30 days of the interview, you will be informed if you have been selected into the program

If offered a spot, you have 7 days to accept or your application will be withdrawn

Cohort 11 will run from August - November 2019

Capacity to be working 40+ hours per week on the initiative, with invitation to work out of The Harbor

You must attend the weekly 90 minute class

You must attend scheduled meetings with mentors

You must be prepared to make 4 minute pitches to mentors, community members, peers, and more throughout the 14-week period

You are expected to be completely engaged in your business and the process of growing it

You are expected to consider the recommendations of your mentors and be open to the ideas you come up with

You must be willing to consider sharing equity in your business with investors and mentors who bring value and or capital to your business
Companies selected to participate in our accelerator receive:
Access to monthly meetings with Harbor mentors

Access to the Director and Lead Mentor throughout the program

Educational materials and 90 minutes of structured, real world applicable classes each week

FREE workspace throughout your time in the program + free float workspace for the following 12 months.

This includes: wi-fi, parking, conference room, and more

Introductions to investors and growth capital sources for your next round of funding

Invitation to pitch your business to investors and stakeholders at the end of the program

$15,000 Amazon Web Services (AWS) credits for each accelerator team

The opportunity to develop a team of advisors who can stay with you and your business after the program
What could you accomplish for your business in 14 weeks?